Another Opening - Another Show
Our 1 day - 2 Performance Fund Raiser on 5th October entertained 175 people with great reviews
A Bunch of Amateurs
Closed with a smiling cast and a very appreciative audience
Spamalot
Fantastic musical comedy ran from 9th to 13th April 2019
A Christmas Carol
This won us a NODA award for the chorus and showed from 20th to 24th November 2018
PBTC, founded in 1952, perform two musicals and two dramas each year. Our members are heavily involved in all aspects of putting on a show. Whether you are interested in acting and singing or are a dab hand with lighting and scenery, there is something for everyone, no matter what your age or experience. What can you do?
Productions for the rest of this year include Twelfth Night in September and Jesus Christ Superstar in November. We also have a low key fun variety night in October being held in the North Mymms Memorial Hall. Tickets will be available here.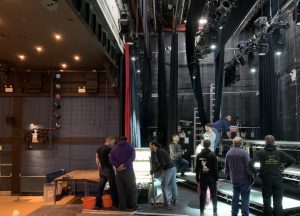 Plenty of eager volunteers at Wyllyotts this morning to construct the set for Jesus Christ Super Star.
Read More »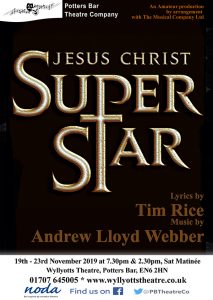 Following he "Get In" on Sunday it will be show week for our fantastic production of Jesus Christ Super Star. From Tuesday till Saturday this
Read More »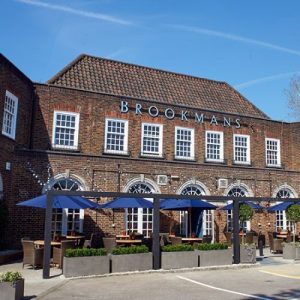 The next liaison meeting will be on Monday 20th January 2020 at The Brookmans Pub in Brookmans Park and will be held in the "Gold
Read More »