Kipps
This joyful new stage version of Half A Sixpence reinvents the original musical for the modern age.
Coming in June 2022
Ladies In Lavender tells the tale of two sisters Ursula and Janet who live in a close-knit fishing village in picturesque Cornwall, in 1936.
Welcome to the
Potters Bar Theatre Company
PBTC, founded in 1952, perform two musicals and two dramas each year. Our members are heavily involved in all aspects of putting on a show. Whether you are interested in acting and singing or are a dab hand with lighting and scenery, there is something for everyone, no matter what your age or experience. What can you do?
Productions for the rest of this year include Calendar Girls in April and Ladies in Lavender in June. We also have fingers crossed so we can bring you the fabulous musical "Kipps" in November..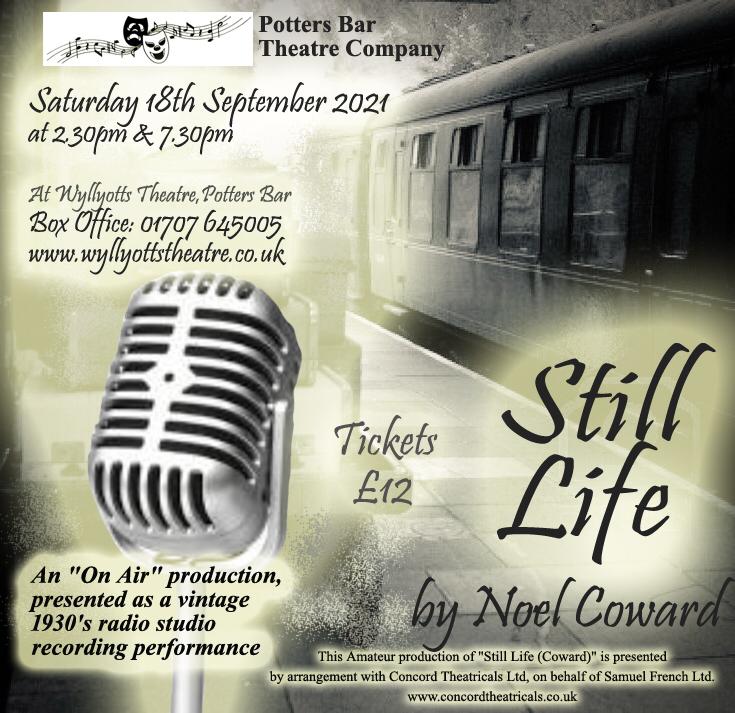 Following the lockdowns over the last 18 months – We are back in the theatre with a stage production of Noel Coward's "Still Life" ,
Read More »