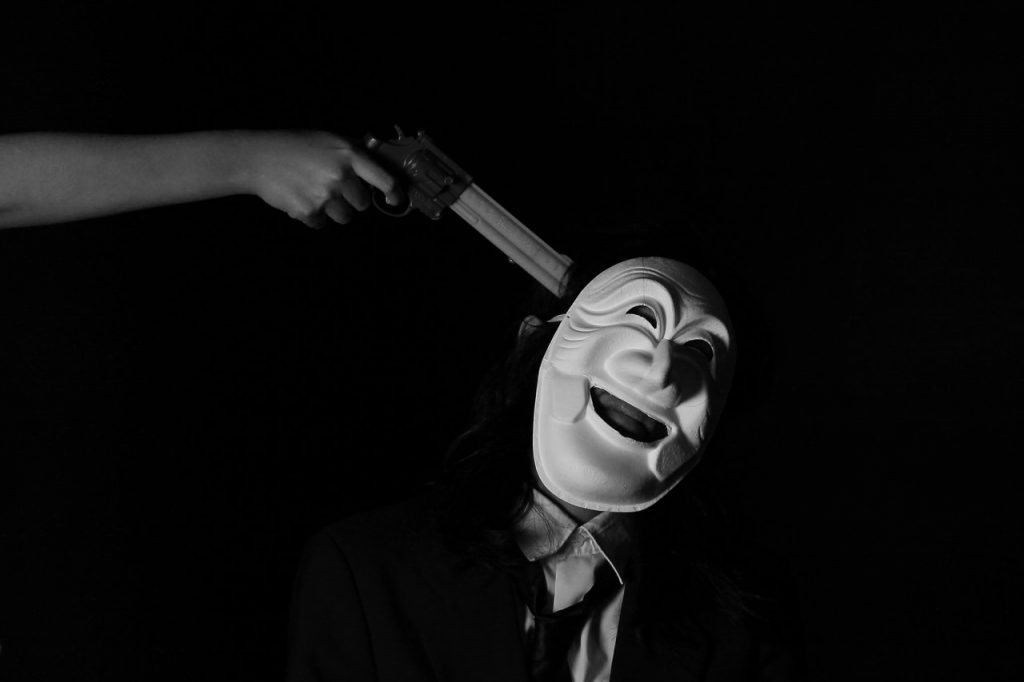 Lights Camera Murder
What's the Mystery Here?
Siddlington Studios is shooting the latest British blockbuster, 'A Bittersweet Affair', and competition winners (the audience) have been invited along for a day to watch the filming and to see what goes on behind the camera.
Sam Harrison – Hollywood actor, playing Peter in 'A Bittersweet Affair'
Paul Large
---
Carrie Evans – Hollywood star, playing Diane
Dawn Travell
---
Jamie Powell – up and coming British Actor playing Grant
Danny Hurley
---
Victoria Keane – young theatre actress making her big break into films, playing Leanne
Kirsty Louise
---
Jenny Maxwell – director
Sharon Lottari
---
Tony Garrick-  co-owner of Siddlington Studios
Gary Colledge
---
Sandy Weaver – hair and make-up artiste
Jacqui Bannister
---
Jane Taylor – the Studios publicity officer
Christine LeCouilliard
---
Karl Peters – author and writer of the Screenplay for 'A Bittersweet Affair'
Andrew Hull
---
(Narrators on hand to act as master of ceremonies.)
Lisa Large – Jenny Colledge
The cast and crew have been working on the film for a few weeks and tensions are running high. Old flames, jealous lovers and past tragedy are just a few of the extras to make an appearance. Will the competition winners get to see more than just their favourite film-stars and will everyone make it safely to the end of the day…?
The performance took place at the North Mymms Memorial Hall in Welham Green on Saturday 14th March 2020 and was ticket only. Tickets were limited to 95 persons and the cast were from the Potters Bar Theatre Company. 7.00pm for a 7.30pm Curtain up. Clues were on the tables guests were advised  to get to the hall before curtain up.
Those new members may not remember previous evenings, penned & directed by Mr Hull and performed by a few members; the audience get the chance to watch the action, sort through table clues, question the suspects and try to work out 'who-dun-it'. Please put the date in your diary.
The murder mystery evening held on Saturday 14th March at the North Mymms Memoral Hall was very well received by its audience. They were treated to a thought provoking script penned by Andrew Hull with a mixture of characters which had the audience guessing.
Our social committee made a huge effort in organising food and raffle and thanks to the Brookmans  Park ROTARY for providing the bar and front of house.
A successful evening all round ……. (Sorry the pic is missing "Carrie" – She was murdered after all – (Plus she had a function to go to so missed the cast photo! )
Thanks goes to our "Narrators on the night – Lisa Large (Below) and Jenny Colledge